TB Screening and follow-up
Tuberculosis (TB) Screenings and follow-up are provided at a low cost to the public.  LCHD provides TB testing to the general public at the LCHD office on Monday's between 3:00 and 4:00 pm. Anyone receiving a TB test must return on Wednesday of the same week between 3:00 and 4:00 pm to have the test results read. A copy of the testing and results will be provided as necessary.
Persons requiring TB medication are provided with education and follow-up services.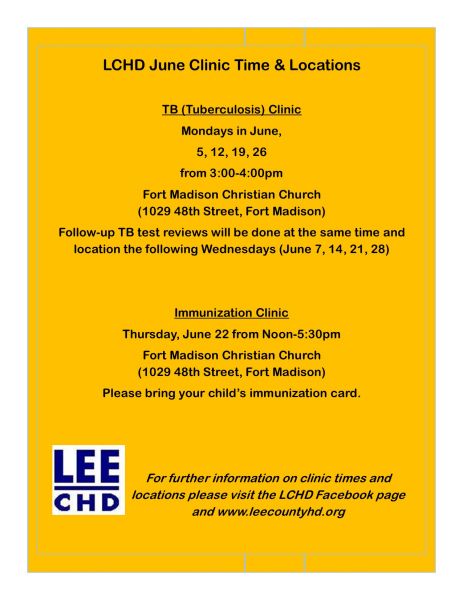 Contact Information
Nurse Consultant
2218 Avenue H
Fort Madison, Iowa 52627
(319)372-5225 or (800)458-6672