Environmental
Lee County Health Department Environmental Services was established in Lee County in 1970. The Environmental Services Department currently works with many programs including food, sewer, private well water, tattoo, tanning, and lead. You can find more information on our programs by the links below. 
*Search for restaurant inspection reports here.  



Environmental News
 4/1/16
2016 Sewer Permit Updates
Sewer permit fees in Lee County have increased to $500, effective immediately.

Applications for a sewer permit must be completed in full with a 911 address and submitted to LCHD with payment for approval. Once the application is approved, a copy will be given to the homeowner. The homeowner may then give the approved permit to the contractor of their choice.
Contractors must notify LCHD

3 business days

 prior to installation of a system with the property owner's name and address. No work is to commence without an approved application. 

Retail dealers delivering tanks must call LCHD the day of delivery. 
Click here for our Sewer Application
Click here for the updated Environmental Services Fee Schedule
10/1/15
LCHD to Cover Four Counties in Food and Lodging Inspections
As of October 1, the Iowa Department of Inspections and Appeals has contracted with LCHD to complete inspecting and licensing at food and lodging establishments located in Henry, Van Buren, Des Moines, and Lee Counties.  Questions regarding this change, payments and inspections can be directed to Rosa Haukedahl, Environmental Director, at (319)372-5225 or (800)458-6672. More information on licensing can be found under our Food and Lodging link. 
Servsafe Training Information
For more information on the ServSafe Trainings or to register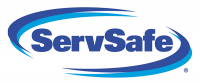 contact Patricia Steiner, ISU Extension at (319)394-9433.
For ServSafe Manager: www.servsafe.com/purchase
For ServSafe Food Handler: www.foodhandlerusa.com
Upcoming 2017 Training Dates:
     Thursday, July 6 - Burlington
     Wednesday, August 23 - Burlington
     Wednesday, October 4 - Burlington
     Wednesday, November 15 - Burlington
To register online click here. 
Environmental Staff
Rosa Haukedahl
Environmental Program Director
Mike Shelangoski
Environmental Inspector
Michele Lozano
Environmental Services Coordinator