Radon, Lead, and More
Radon
Environmental Services also offers radon test kits for sale. The kits are $8 a piece.
Radon is an odorless, colorless, tasteless gas that causes no immediate health symptoms, but long-term exposures can cause lung cancer.  It comes from the breakdown of uranium in soil.  Simple test kits can reveal the amount of radon in any building.  Buildings with high levels can usually be fixed with simple and affordable venting techniques.
Radon gas seeps into a house the same way air of other soil gases enter: from the soil around and under the home; through cracks in the foundation, floor or walls; through hollow-block walls; and through openings around floor drains, pipes and sump pumps.  Radon has been detected in new and old homes, and in homes with or without basements.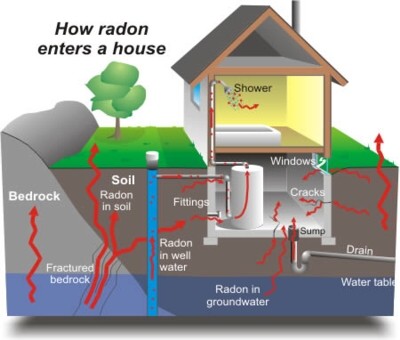 Consumer's Guide to Radon Reduction - How to Fix Your Home
Lead


The Lead Poisoning Prevention Program with Lee County Health Department includes
 monitoring lead poisoned children and preventing exposure to lead. Lead can harmfully effect the developing brains and nervous systems of children under six years of age. Children living in older homes commonly ingest lead through paint chips, dust, or soil around the exterior of the home. In the case of a lead poisoned child, environmental services conducts an environmental inspection to identify lead hazards in the home. 
Lead Poisoning Prevention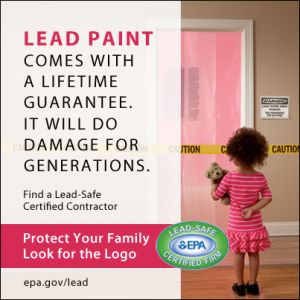 Prevent Childhood Lead Poisoning
Childproof Your Home Improvements
Other Resources