Important Information
Clinic Time and Locations
TB Clinics will be held at #3 John Bennett Drive, Fort Madison starting July 10, 2017.
Meningitis Vaccine Changes
IDPH annouces changes requirements for the meningococcal vaccine (meningitis) for students enrolling in 7th and 12th grades.  For the complete press release about these changes click here.
SEIBUS Schedule 
For a complete SEIBUS schedule click here.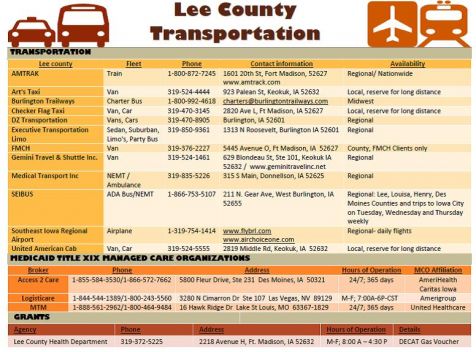 Emergency Preparedness
The Lee County Health Department wants to make sure everyone is prepared for any kind of emergency that could occur in their state, community, neighborhood, or even in their own home. 
The Emergency Preparedness Cards are for families to fill out.  The card has space to write meeting places and emergency numbers.  Call the health department to receive these FREE cards.